Formula 1® Racing Muffy
Regular price
Sale price
$56.00
Unit price
per
Sale
Sold out
Orders before 2:00 PM (ET) ship same day, others next day.
Ships to US, CA and MX

Free delivery on orders $20 and above within US

30 days reflection period for 100% satisfaction
Description
Racing Muffy earmuffs for kids Formula 1® edition: The ultimate hearing protection for your children while watching a racing event. The earmuffs are thoroughly tested and proven to reach an acoustic attenuation from 21 to 25 dB in accordance with US & EU Regulations. These noise-canceling earmuffs for kids aged 5 and up are lightweight, so they are easy to take along. You can adjust headband on both sides, so the earmuffs will always have a snug fit even for small heads. The premium materials are soft, comfortable, and easy to clean. More importantly, they are sustainable and silicone-free; so no allergic reactions! The pack comes with a
Formula 1®
travel pouch. These earmuffs are also suitable for use at school to improve concentration.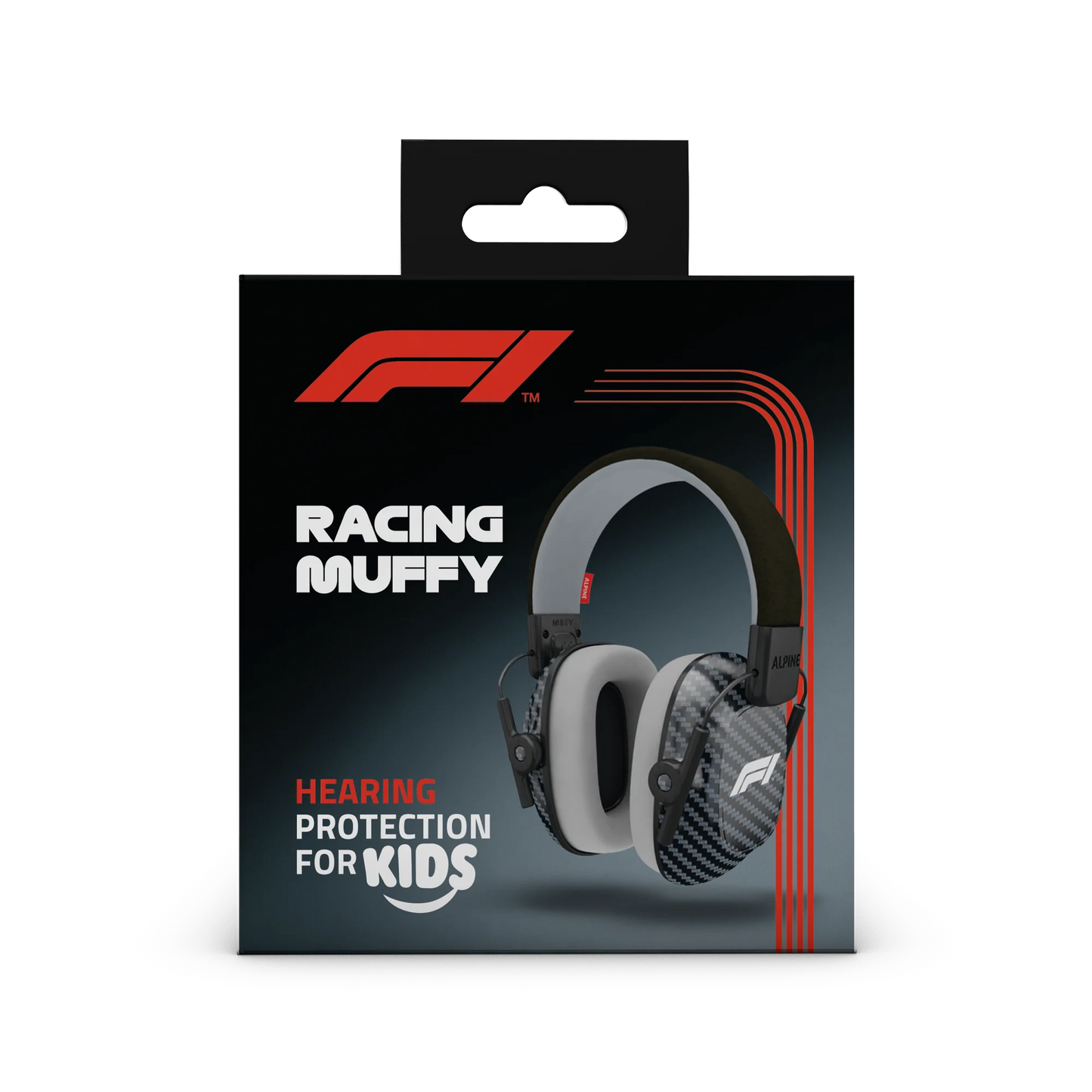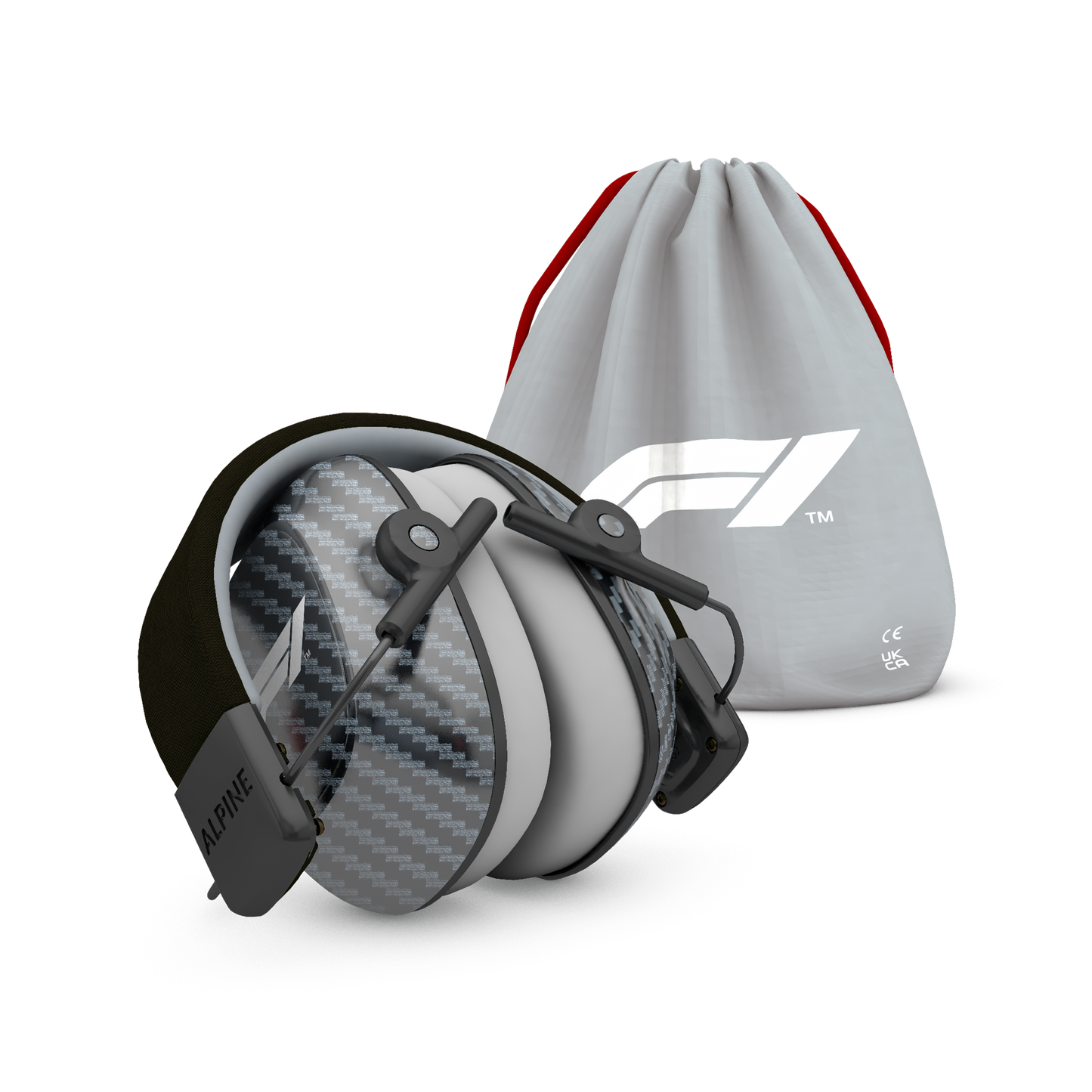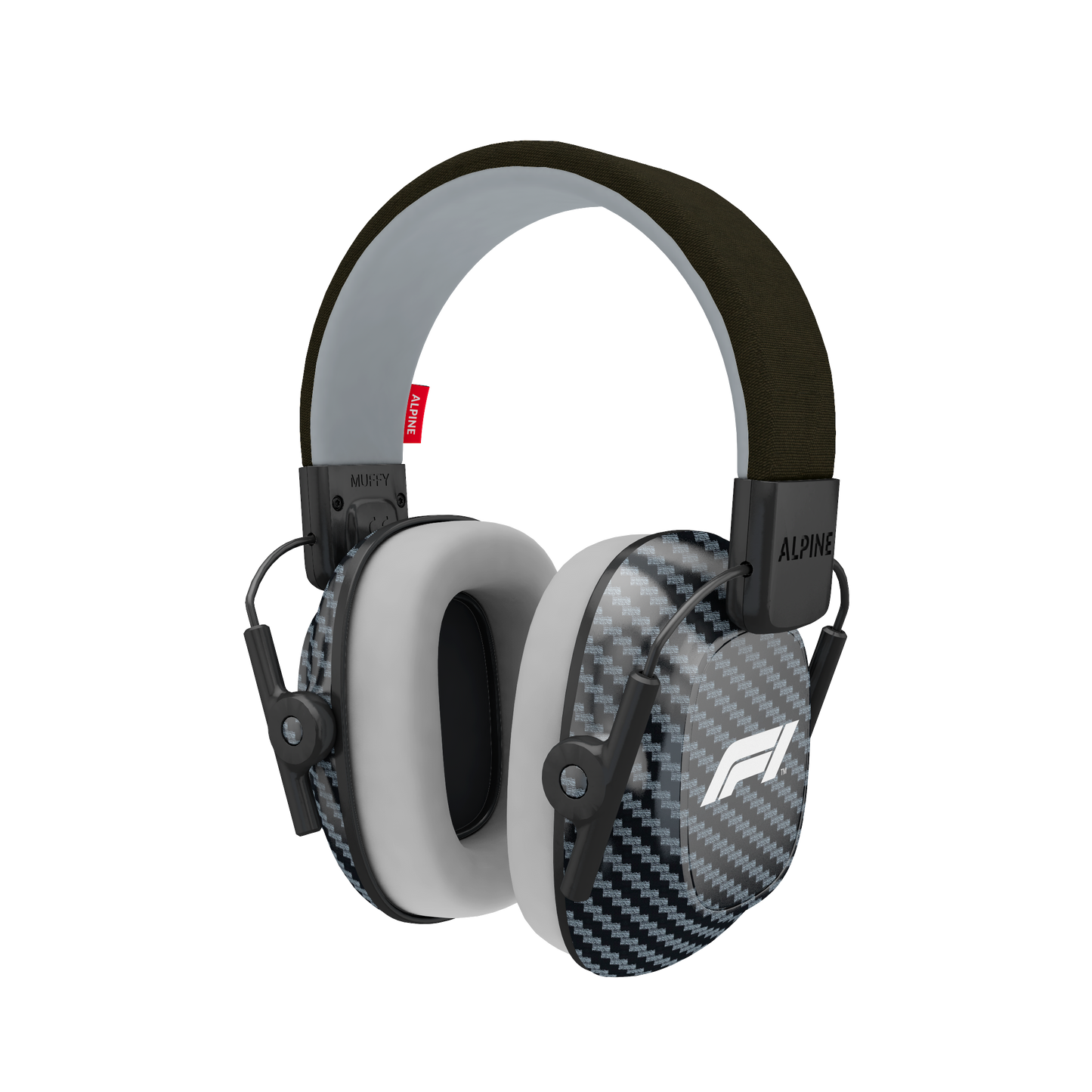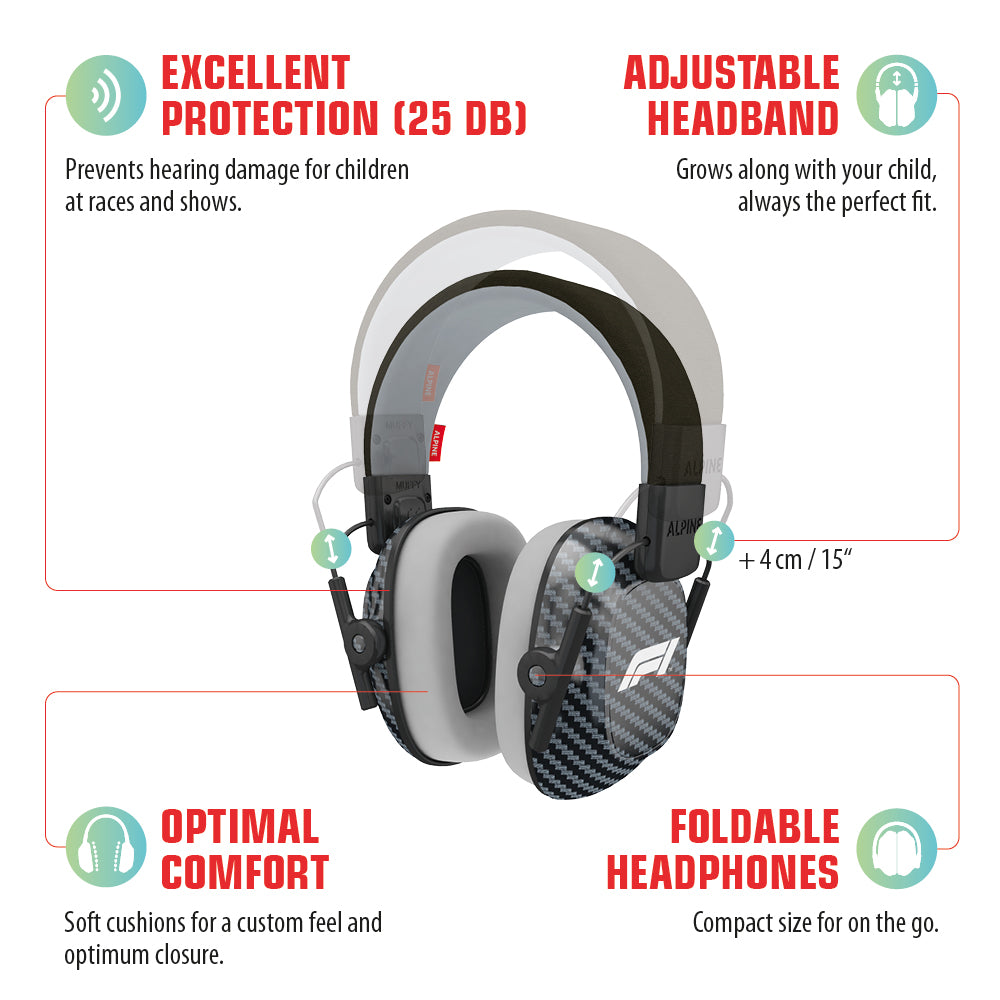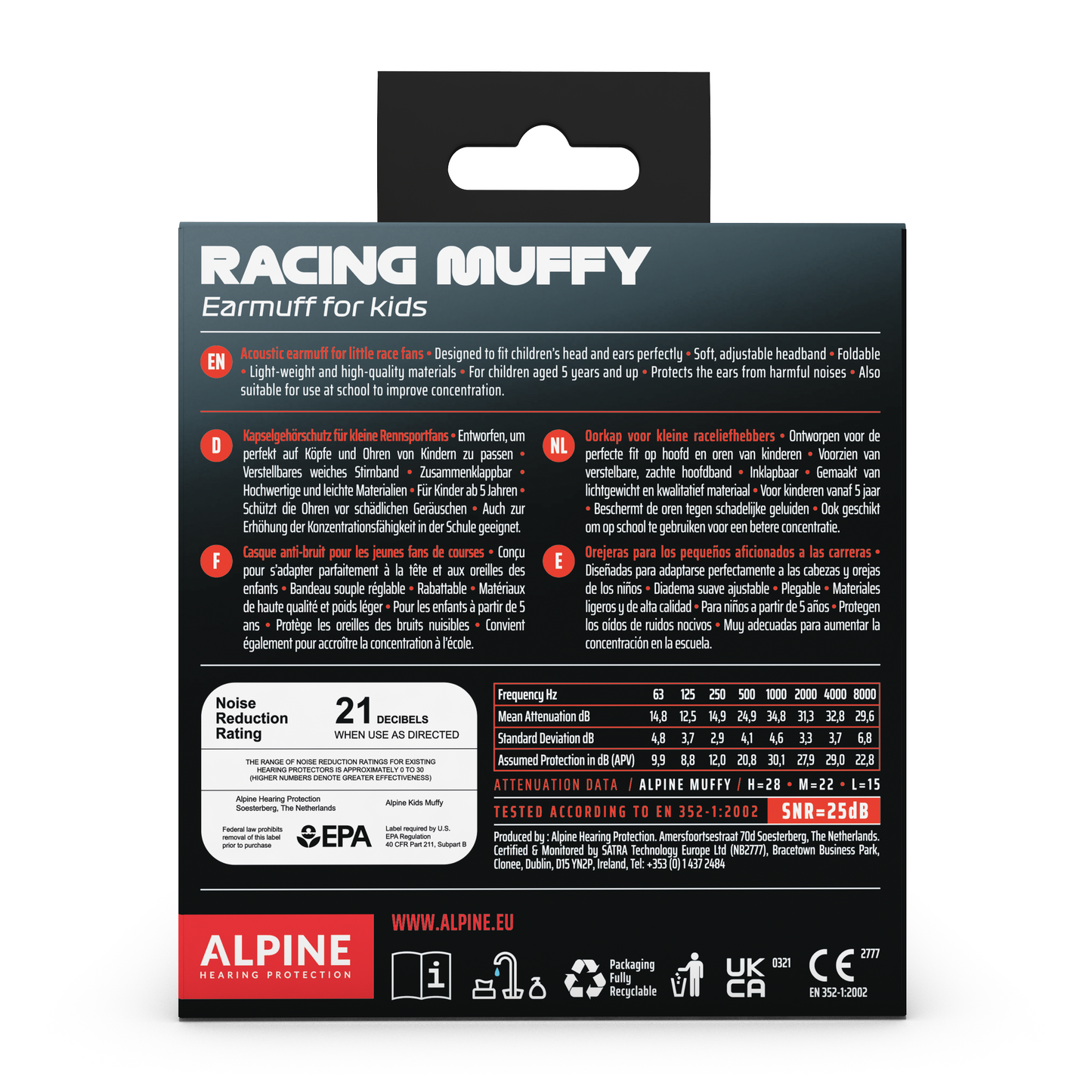 Premium hearing protection
at all race circuits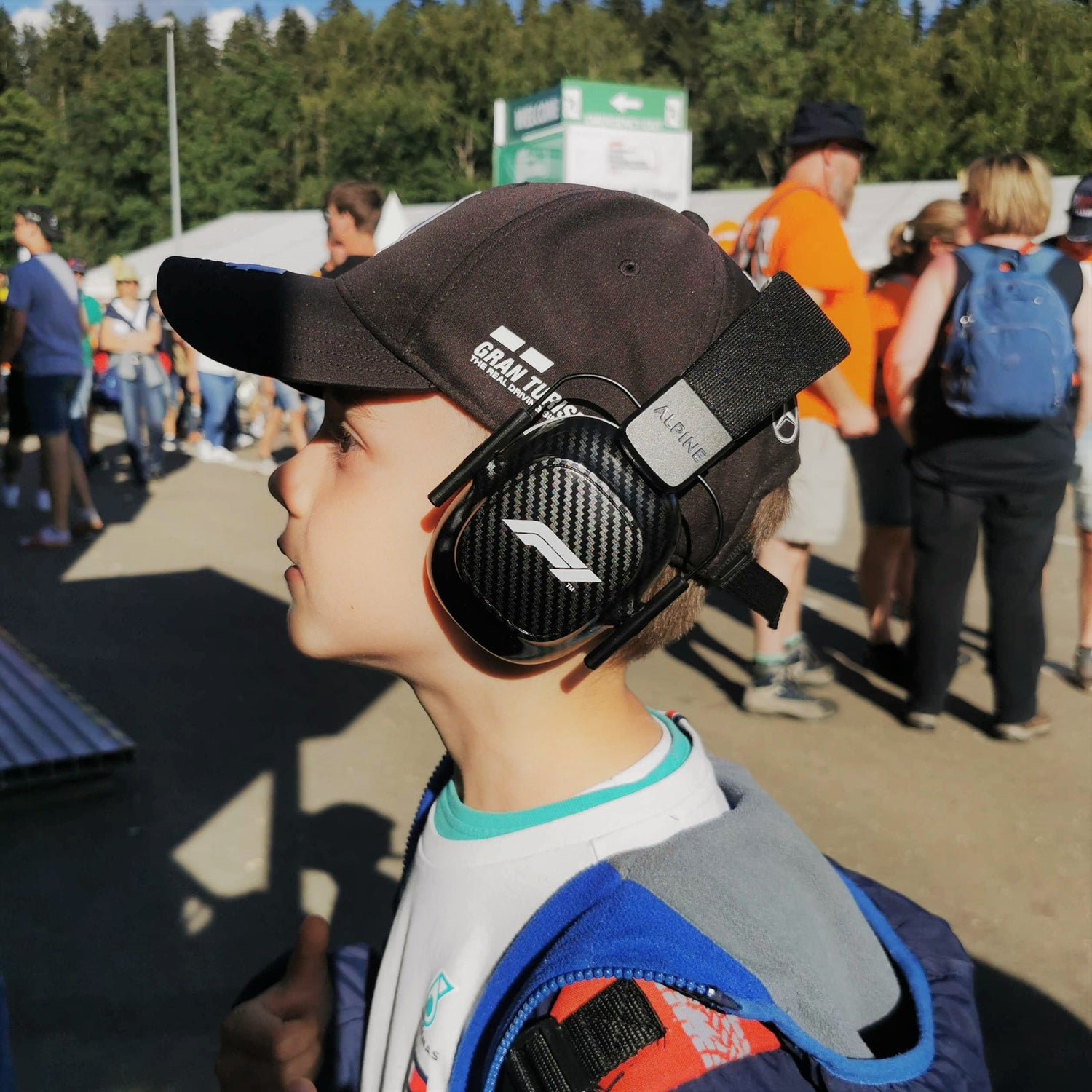 The N°1 earmuff for kids race fans
Research shows that 1 in 8 children suffer permanent hearing loss due to exposure to loud noises. As a spectator at major motorsport events, the hearing of your child is put to the test. Noise levels at F1 races are loud enough to potentially cause hearing loss. At the loudest spot, the peak noise levels are almost 140 dB. This means that you will suffer hearing loss in just few seconds! These high-attenuation F1 earmuffs are the ideal hearing protection for kids to use while watching races on circuits.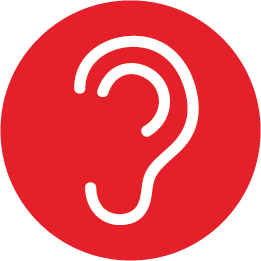 Great passive noise reduction of 21 dB (NRR)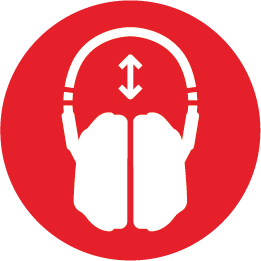 Adjustable & foldable for children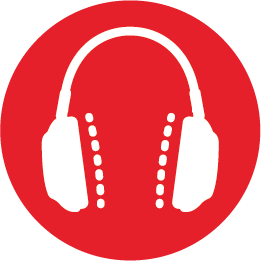 Protects hearing and improves the racing experience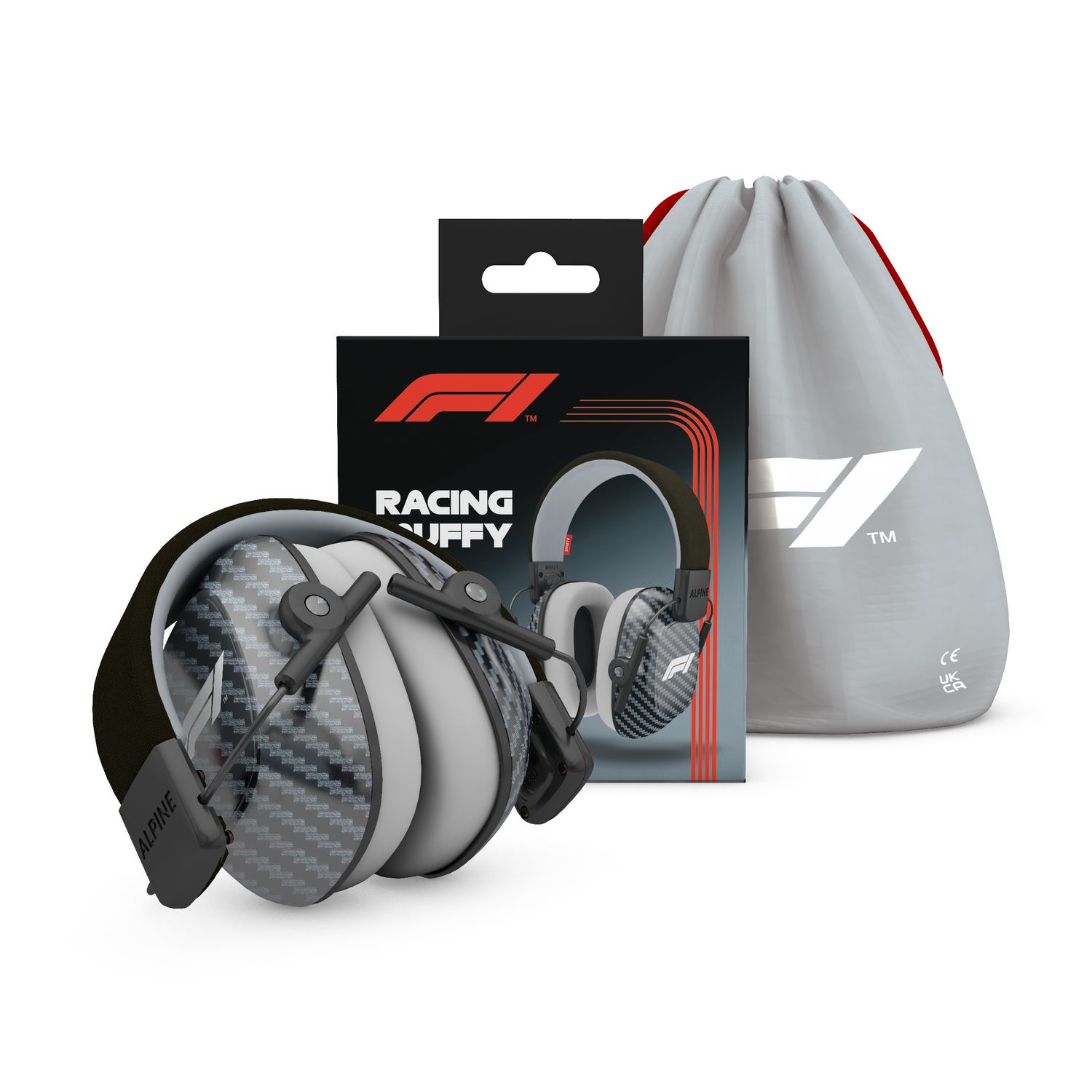 Enjoy your race
The noise level during a Formula 1® race is loud enough to cause hearing damage. At the loudest spot, the peak level is almost 140 dB. This means that your hearing can be permanently damaged within seconds. These Racing Pro Formula 1® high attenuation earmuffs are the ideal hearing protection to wear while enjoying the races along the track. Coming to the race soon? You can find our booth at almost all races.
Product Details
Attenuation table Formula 1® Racing Muffy
| | | | | | | | | |
| --- | --- | --- | --- | --- | --- | --- | --- | --- |
| Frequency Hz | 63 | 125 | 250 | 500 | 1000 | 2000 | 4000 | 8000 |
| Average noise reduction value dB | 15.4 | 12.6 | 15.6 | 24.2 | 33.4 | 33.4 | 36.0 | 35.5 |
| Standard deviation dB | 3.1 | 2.8 | 2.4 | 2.2 | 2.2 | 2.8 | 2.9 | 4.9 |
| Expected noise reduction value in dB (APV) | 12.3 | 9.8 | 13.2 | 22.0 | 31.0 | 30.6 | 33.1 | 30.6 |