Formula 1® Racing Pro Earplugs
Regular price
Sale price
$30.00
Unit price
per
Sale
Sold out
Orders before 2:00 PM (ET) ship same day, others next day.
Ships to US, CA and MX

Free delivery on orders $20 and above within US

30 days reflection period for 100% satisfaction
Description
Reusable earplugs to protect yourself comfortably around the track and during races and events. This earplug is made from unique AlpineThermoShape material that adapts to your ear canal for the most comfortable fit. Ready to wear during the whole race without irritation or pressure on your ears. Racing Pro Earplugs are thoroughly tested and proven to reach a noise reduction level of 22 dB (SNR). The special filter ensures that you continue to hear everything (speaking, racing sounds, music, etc.) but your ears are well protected. This package comes with a Formula 1® travel pouch, Formula 1® lanyard, and earplug connection cord. This special
Formula 1®
edition earplugs will keep your ears safe while you enjoy the race!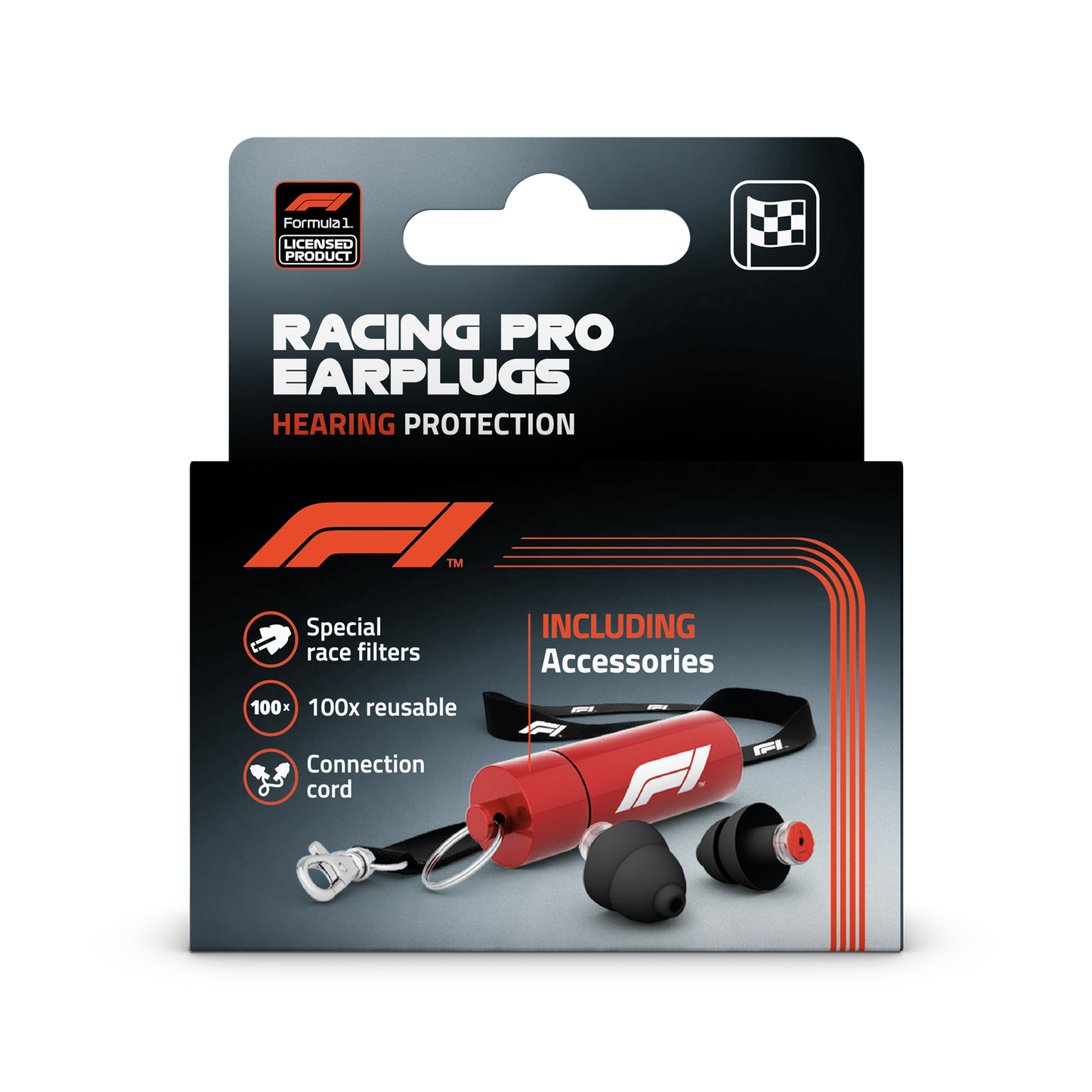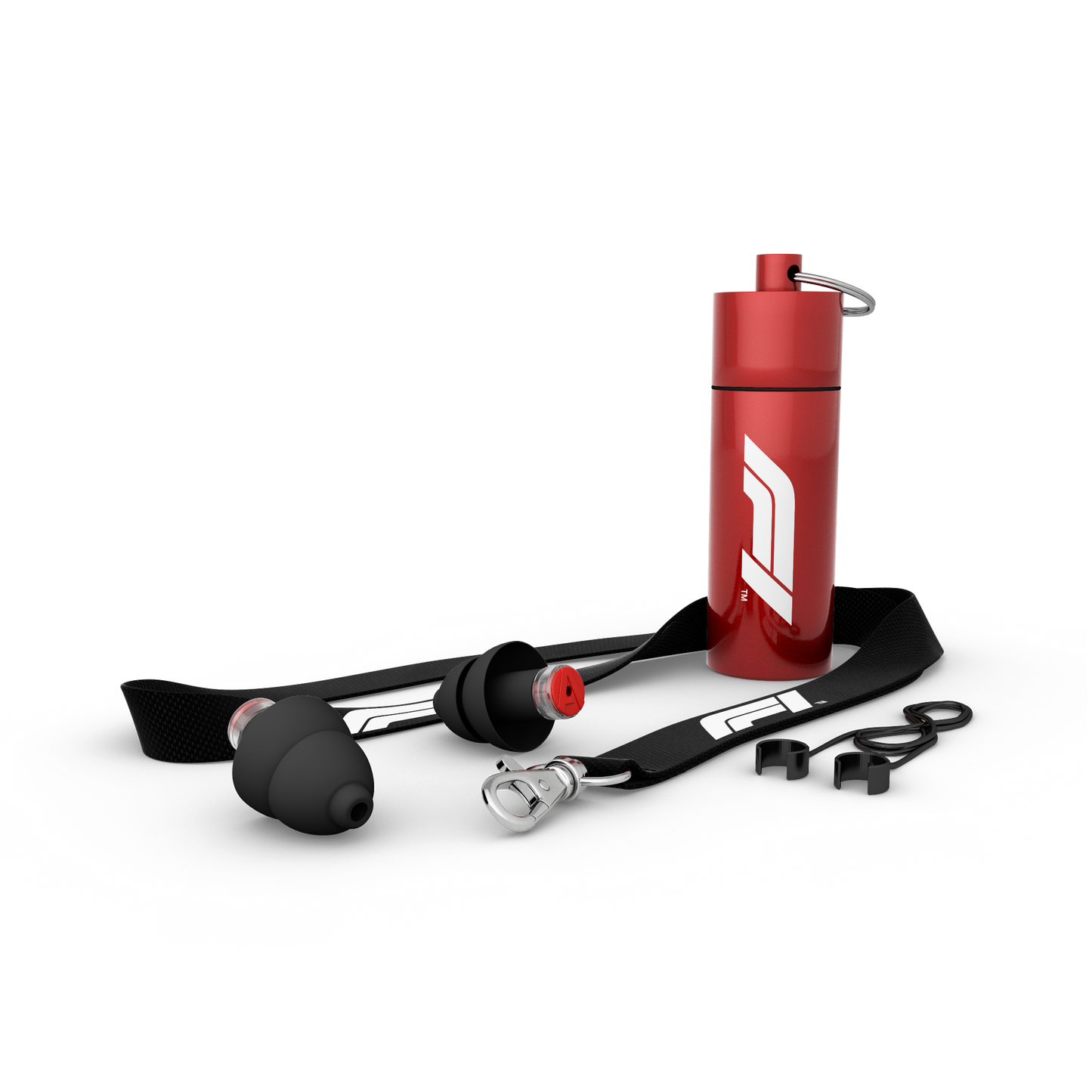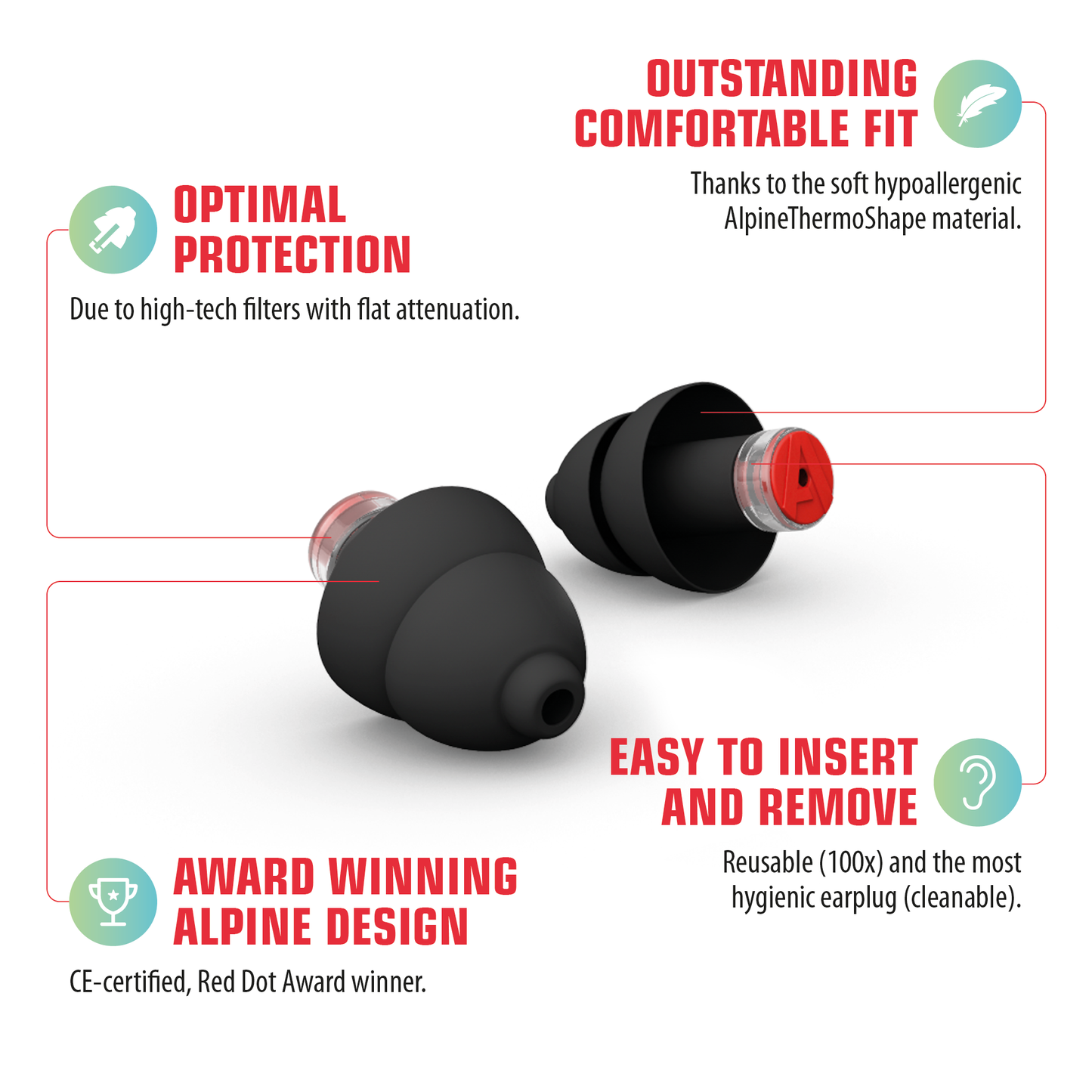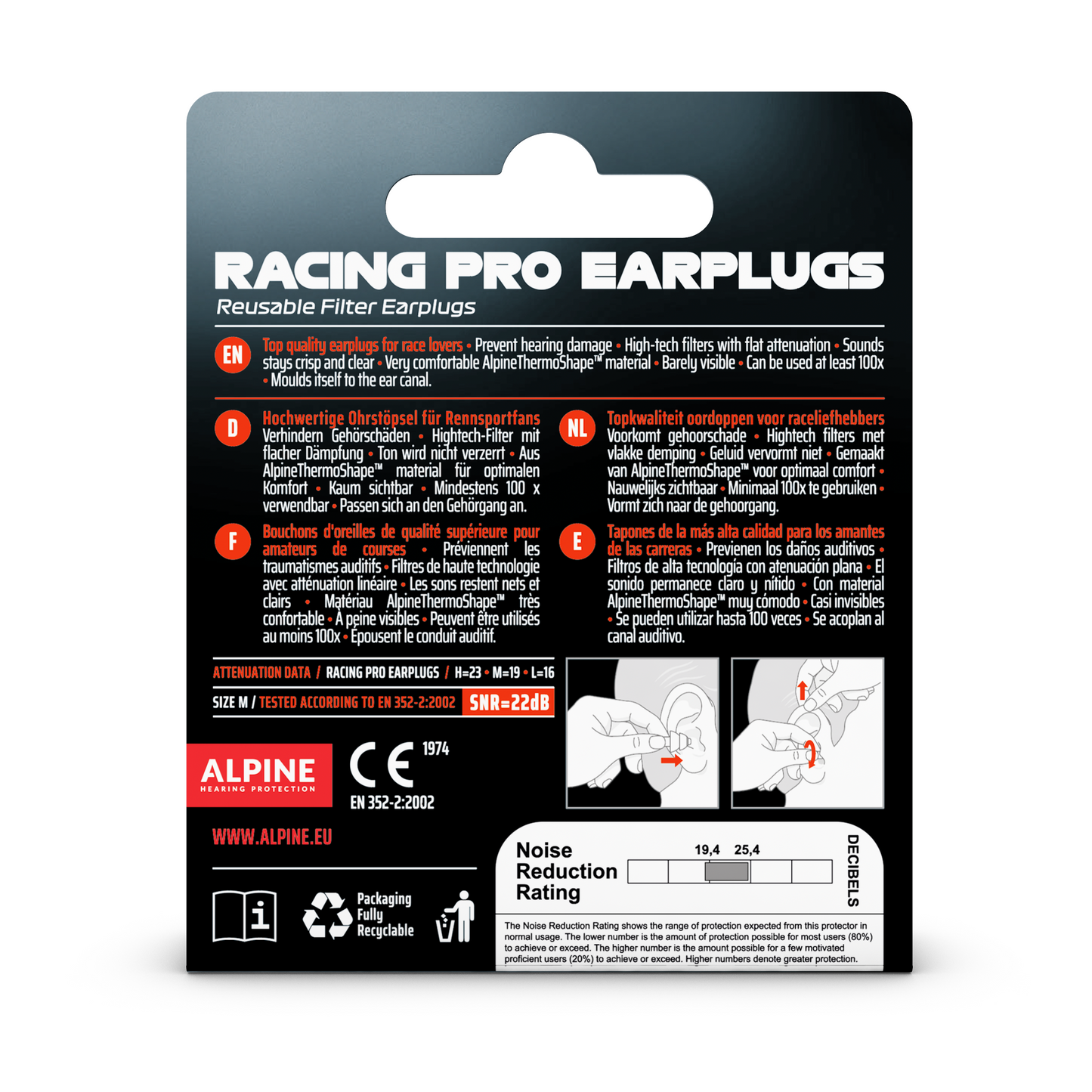 The number 1 hearing protection
at all race circuits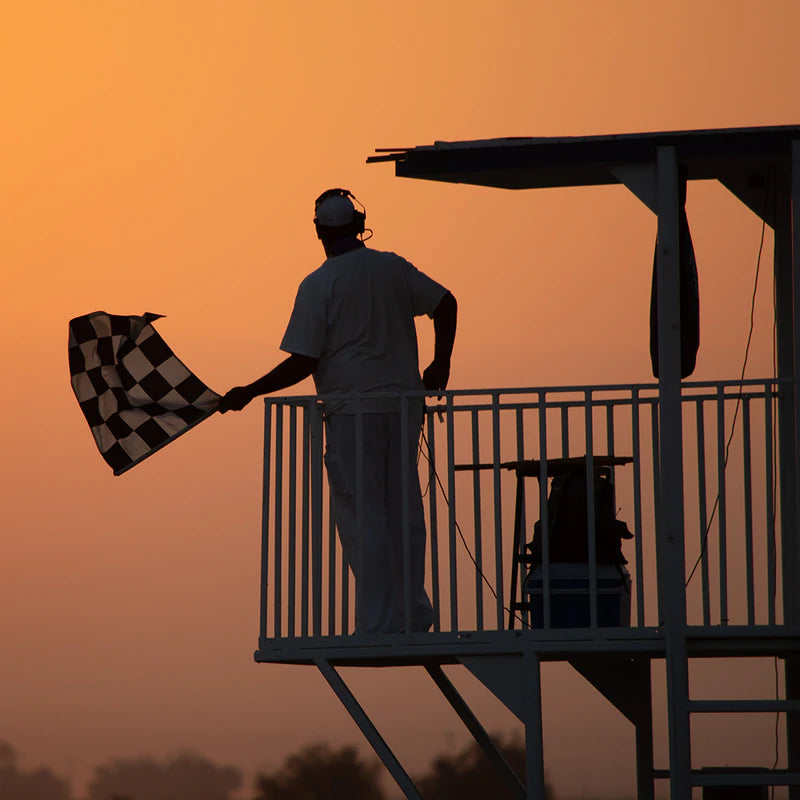 Formula 1® earplugs
The smell of scorched rubber, fast cars or motorcycles and beautiful battles on the track. According to the car or motorsport enthusiasts, they are indispensable ingredients for an unforgettable trip to the circuit. But what really makes their hearts beat faster is the roar of the engines. The noise on the track is often so loud it hurts your ears. Moreover, you also run the risk of (permanent) hearing damage. And that is of course not the intention of such a fantastic day! We created high quality reusable plugs that will make sure you can enjoy the race safely.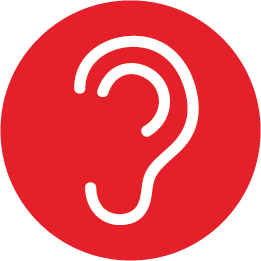 Prevent hearing damage at Formula 1® races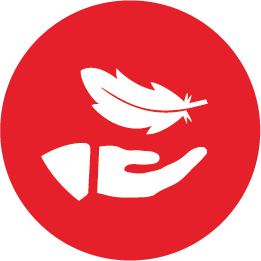 Enjoy your race safely and comfortably
Tested and certified to reach noise reduction at 22 dB (SNR)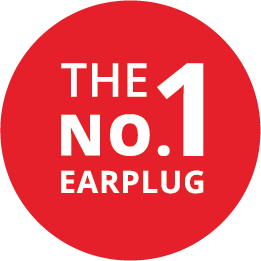 Powered by Alpine Hearing Protection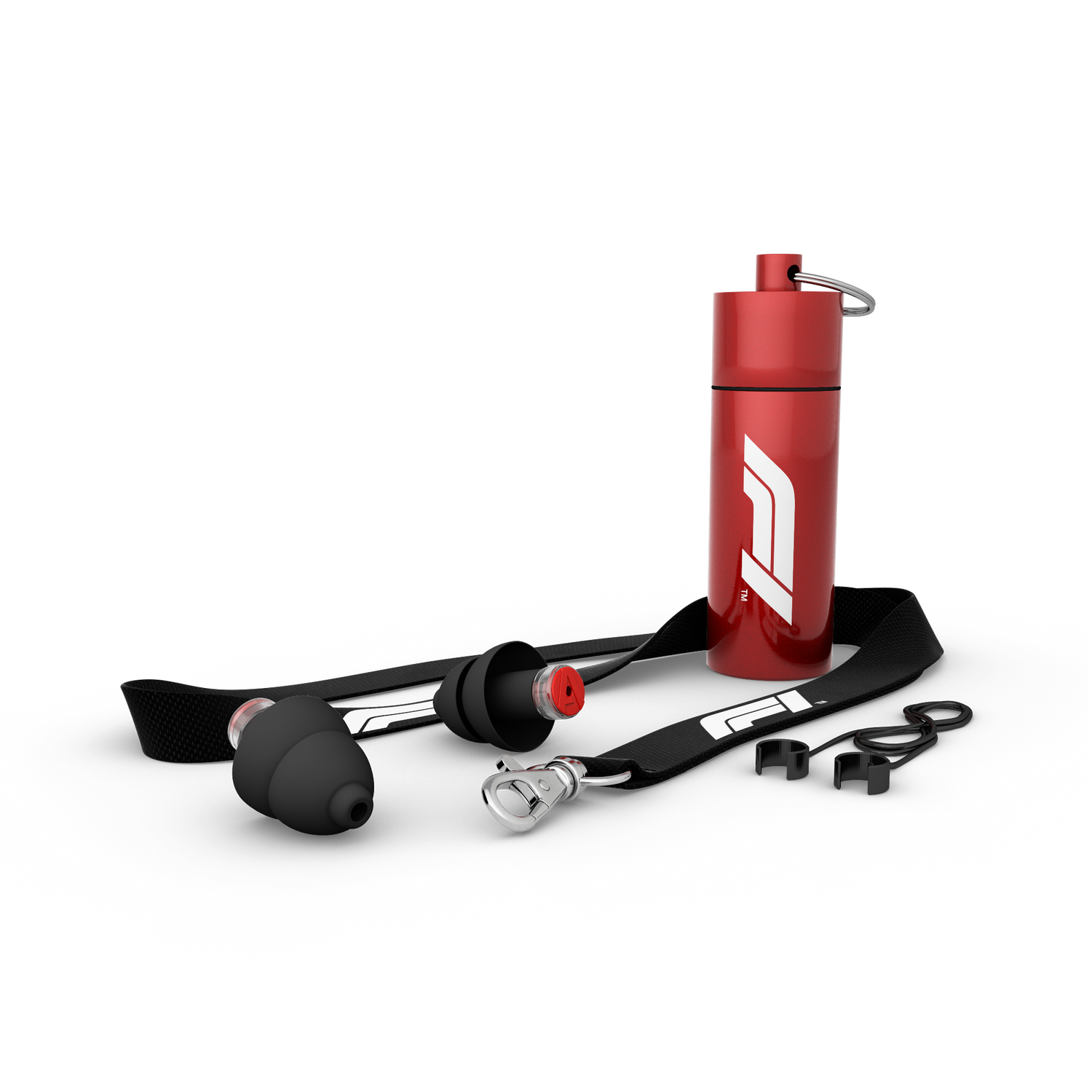 Reusable and comfortable
The earplugs come with a Formula 1® travel box, lanyard and a connecting cord. This special Formula 1® version of the earplugs keeps your ears safe while you enjoy the race. Coming to the race soon? You can find our booth at almost all races.
Product Details
Attenuation table Formula 1® Racing Pro Earplugs
| | | | | | | | | |
| --- | --- | --- | --- | --- | --- | --- | --- | --- |
| Frequency Hz | 63 | 125 | 250 | 500 | 1000 | 2000 | 4000 | 8000 |
| Average noise reduction value dB | 25.5 | 28.8 | 28.3 | 31.1 | 32.6 | 35.5 | 37.2 | 35.5 |
| Standard deviation dB | 4.4 | 3.0 | 1.9 | 3.3 | 3.7 | 3.7 | 3.9 | 3.9 |
| Expected noise reduction value in dB (APV) | 21.4 | 22.5 | 26.4 | 27.8 | 28.9 | 31.8 | 33.3 | 30.6 |